Not sure or need to know what version of PHP your WordPress website is using? Here is how to find your version quickly.
Step 1: In the WordPress admin area, go to "Tools > Site Health"
Step 2: Click the "Info" tab.
Step 3: Scroll down the page and click the "Server" accordion item.
Step 4: In the information table, find "PHP Version".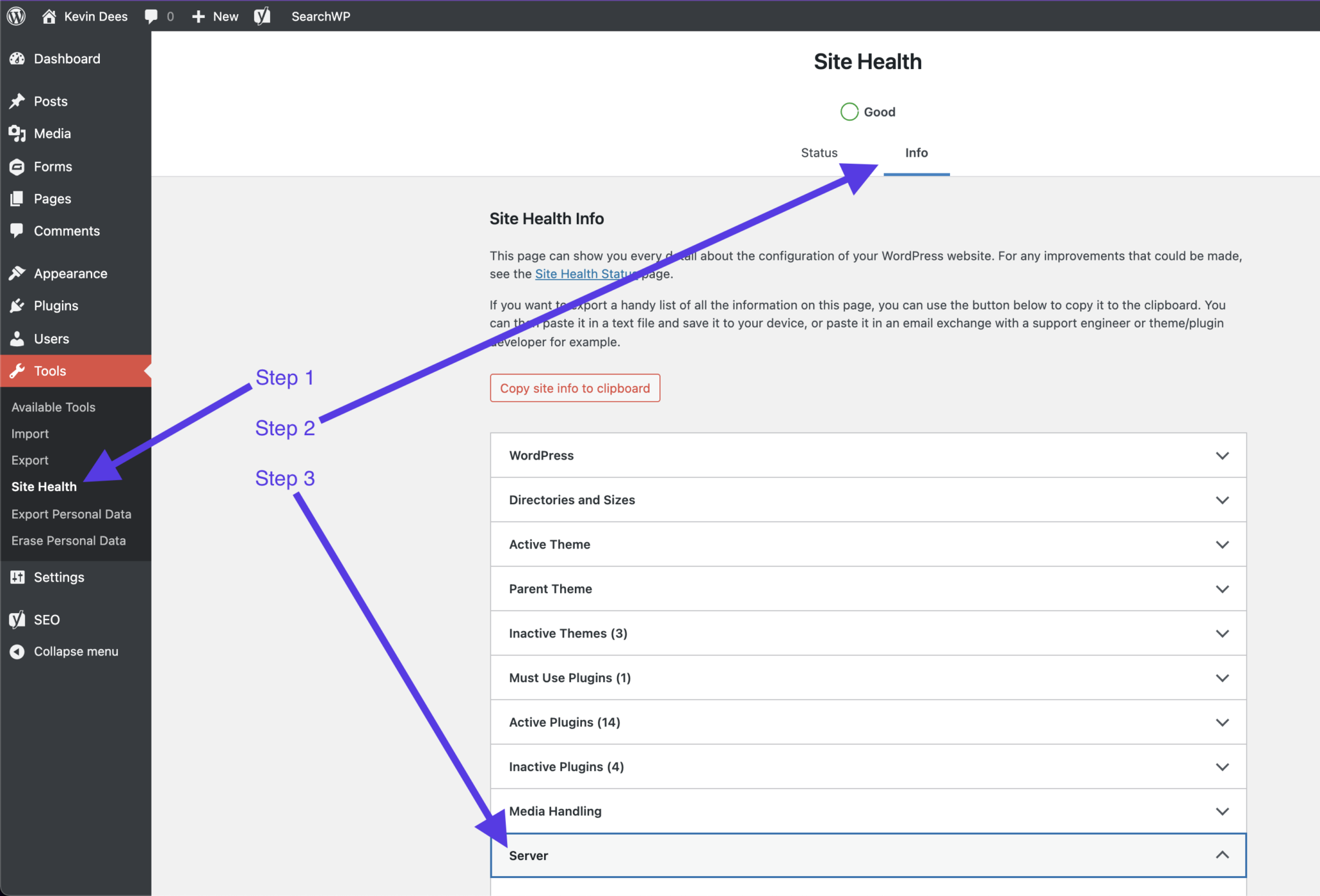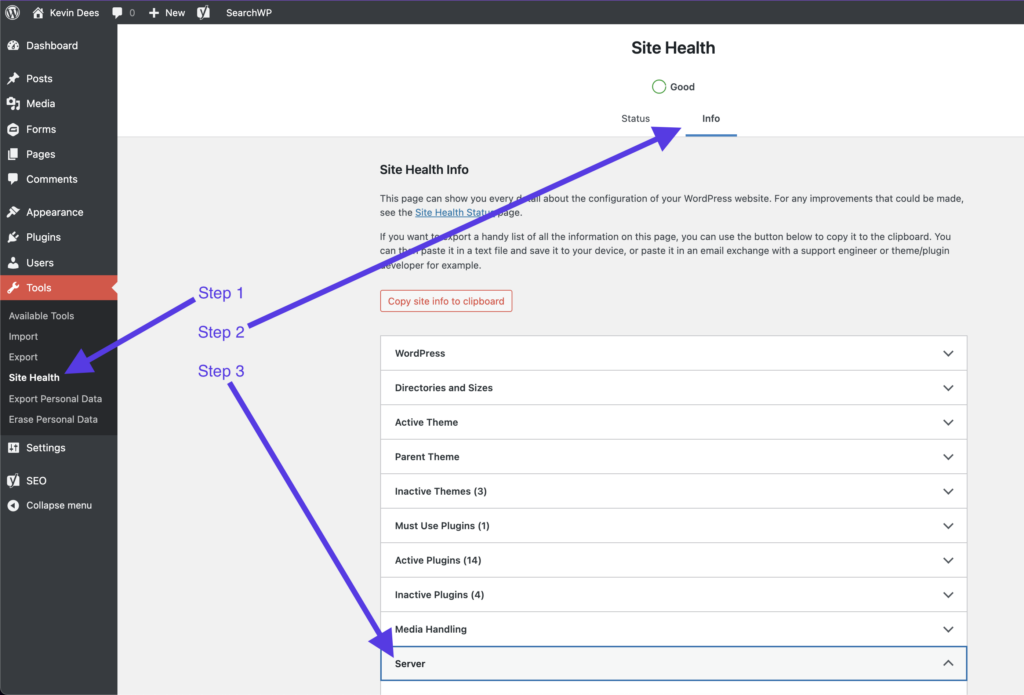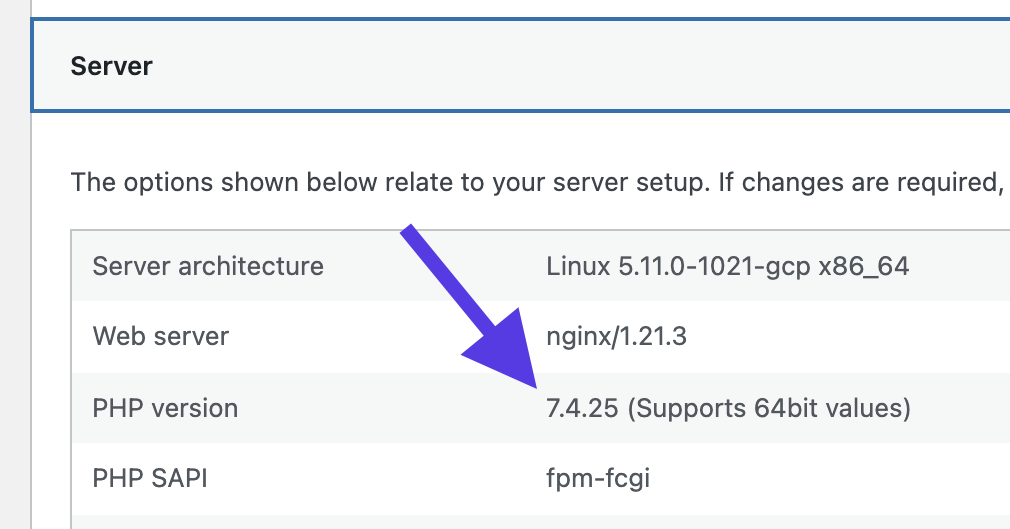 Some plugins may require you to have a minimum version of PHP. Since WordPress version 5.2 added the Site Health page, finding the version of PHP your website is running on has never been easier.
Dare To Code

Get the tips, links, and tricks on full-stack PHP development in your inbox with monthly emails from Kevin Dees.