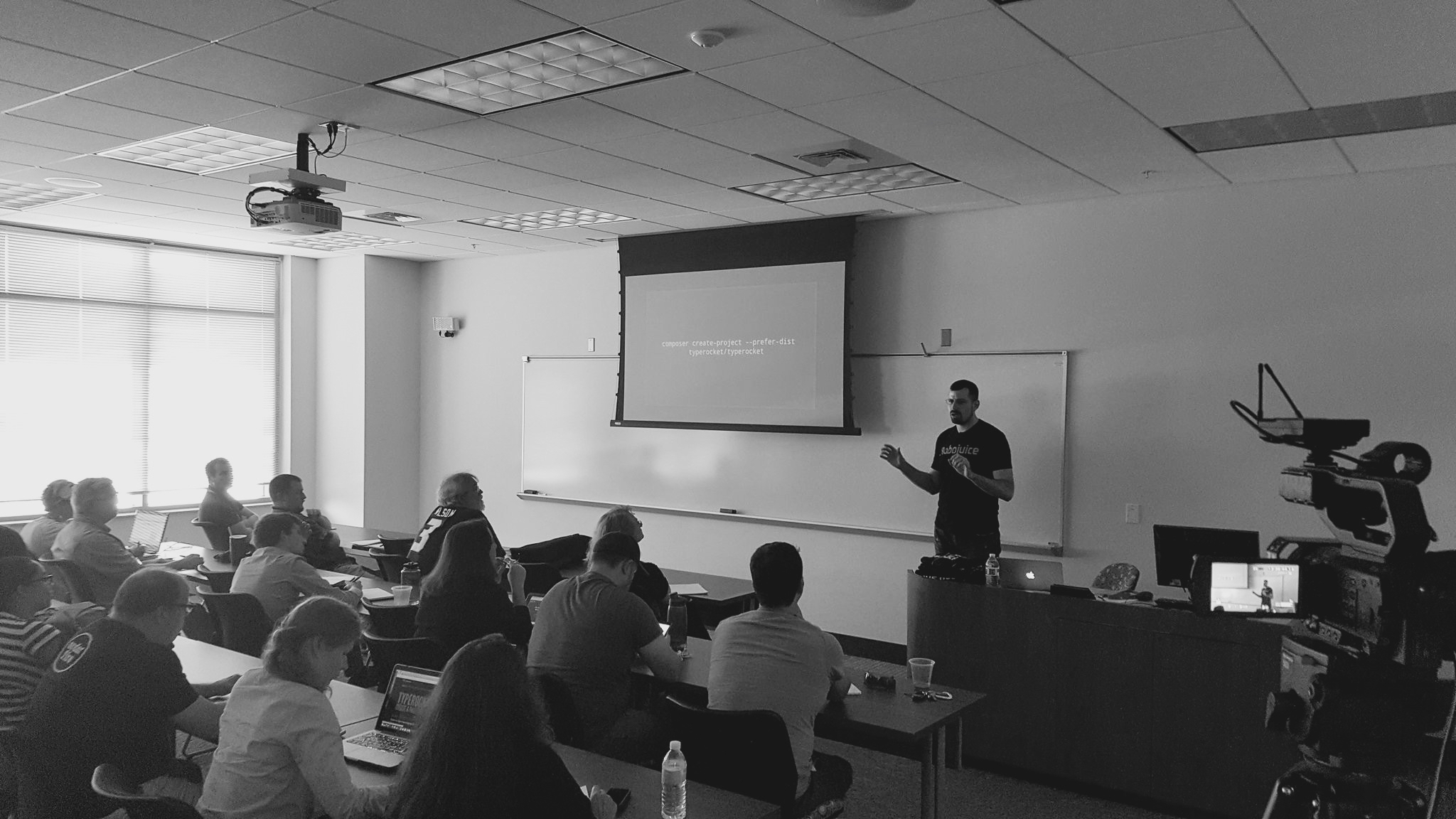 ---
---
Get the knowledge you need to
Be a Full-Stack Web Developer
Start with monthly lessons from Kevin Dees. Grow your freelance, sysadmin, JavaScript, CSS, HTML, SQL, WordPress, Laravel, Shopify, and PHP knowledge. Work fewer hours. Live your life.
---
Developer Life Doesn't Have To Be Crazy
Too many developers have to trade what matters most in their lives to keep up in their careers. But I believe there is a better model for developers.
Get Dare To Code, a monthly lesson from Kevin Dees.
---
---
I Can Help
I'm a full-stack PHP developer, speaker, and entrepreneur with some gritty experience. I've coded for the brands Verizon, RIDGID, Michelin, and many more. I've spoken at numerous conferences in the US southeast. I founded Robojuice, TypeRocket, and Nullai.
---
---
Latest From The Blog
---
Is redundant DNS worth it in a large-scale setting, where a few hours of site downtime due to a DNS outage can cost you tens of thousands in revenue, if not more? After all, Failure at the DNS level is not uncommon. More than likely, you are using a single DNS provider like Cloudflare, Google Cloud DNS, AWS…
I use Kinsta hosting for the WordPress sites I run at Business Website Leader. Part of my deployment process is to set up proper cron at the server level using the wp-cli. Kinsta has a proper cron already set up for each site you create. However, they do not disable the WordPress poor-man-cron or set…