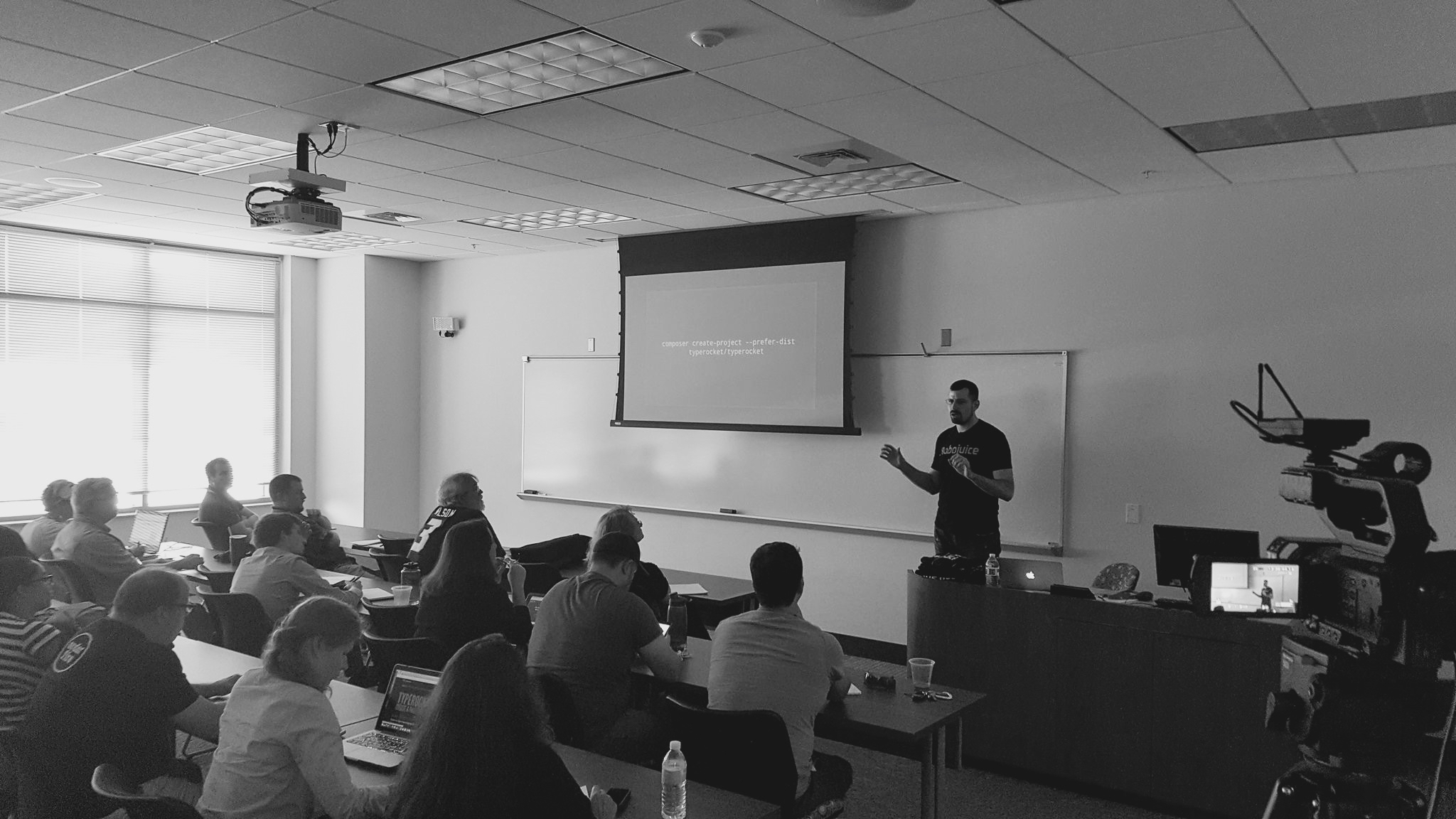 ---
---
Get the knowledge you need to
Be a Full-Stack Web Developer
Start with monthly emails from Kevin Dees. Grow your freelance, sysadmin, JavaScript, CSS, HTML, SQL, WordPress, Laravel, Shopify, and PHP knowledge.
---
Developer Life Doesn't Have To Be Crazy
Too many developers have to trade what matters most in their lives to keep up in their careers. But I believe there is a better model for developers.
Get Dare To Code, a monthly lesson from Kevin Dees.
---
---
I Can Help
I'm a full-stack PHP developer, speaker, and entrepreneur with some gritty experience. I've coded for the brands Verizon, RIDGID, Michelin, and many more. I've spoken at numerous conferences in the US southeast. I founded Robojuice, TypeRocket, and Nullai.
---
---
Latest From The Blog
---
Create a very robust, clean, and fast local multi-version PHP (7.4, 8.0, 8.1) development environment on macOS Big Sur with Intel or Apple M1 chipsets.
Debugging PHP can be a pain in WordPress. Add this handy code snippet to your theme's functions.php file. The function will log PHP data to your browser's console.