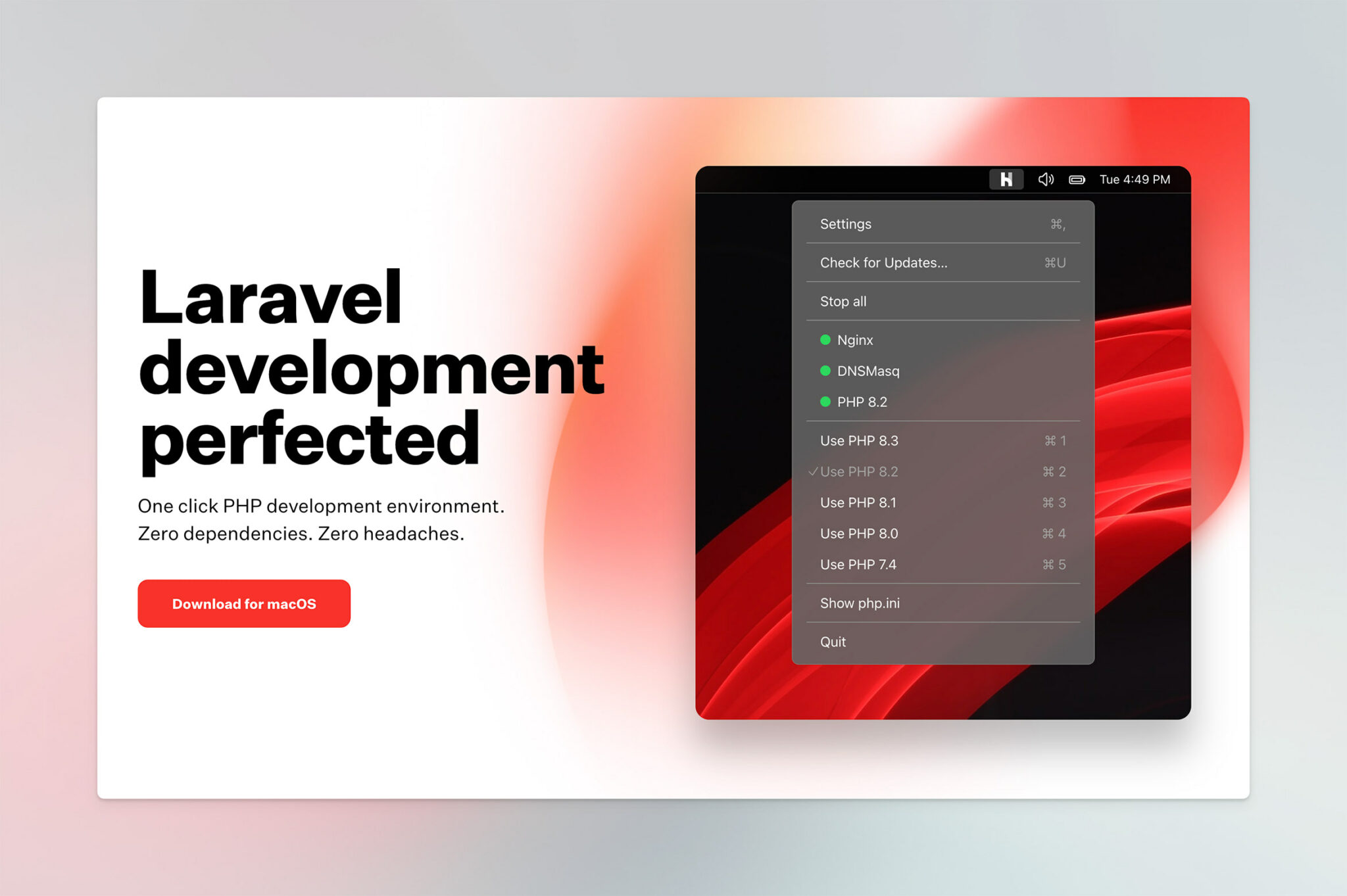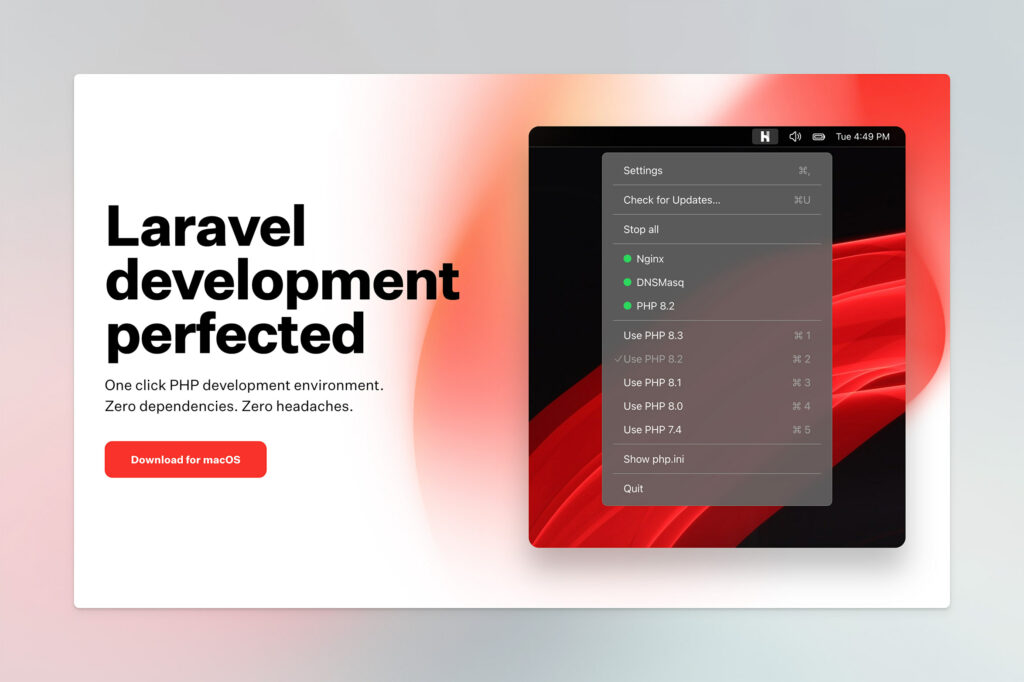 Herd was announced at Laracon US this year (2023).
Herd is a blazing fast, native Laravel and PHP development environment for macOS. It includes everything you need to get started with Laravel development, including PHP and nginx. Once you install Herd, you're ready to start developing with Laravel.

Herd Website
If you are a fan of Homebrew like I am, you may not think Herd is for you at first glance. However, Herd has many upsides worth considering. If you still plan to use Homebrew, I wrote a complete guide to setting up Nginx with Multiple versions of PHP on Mac.